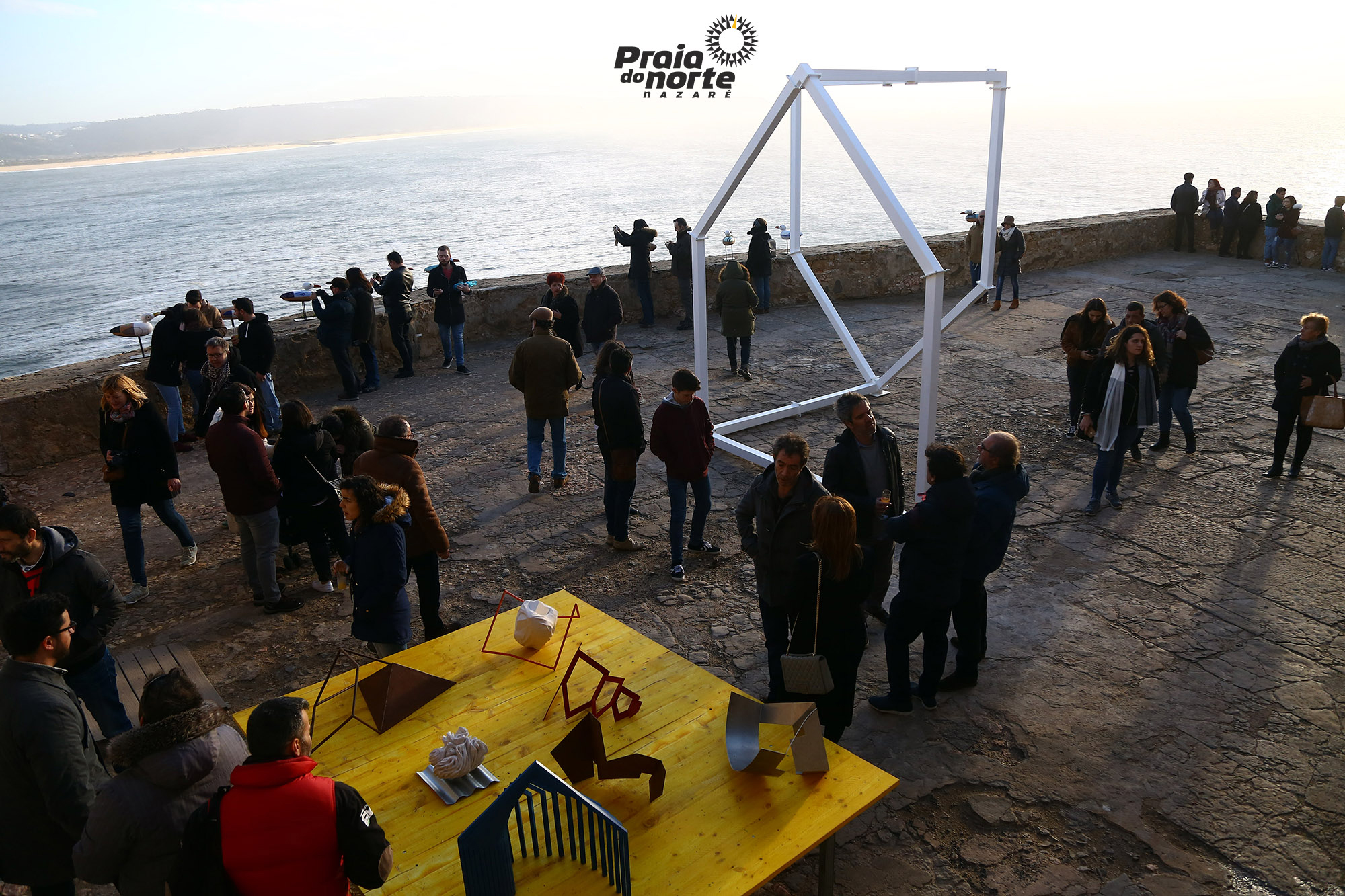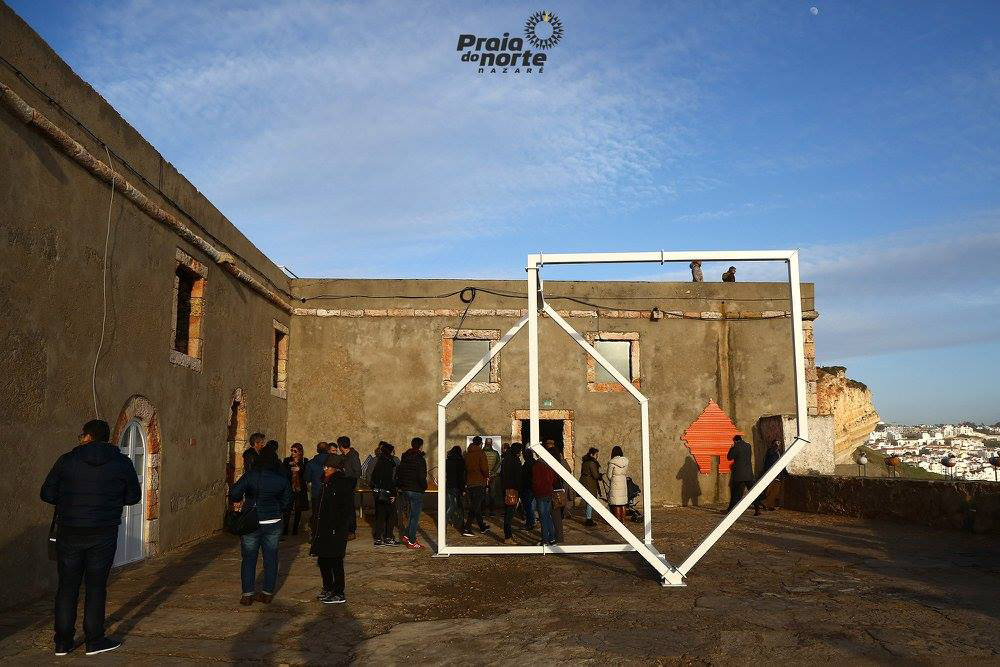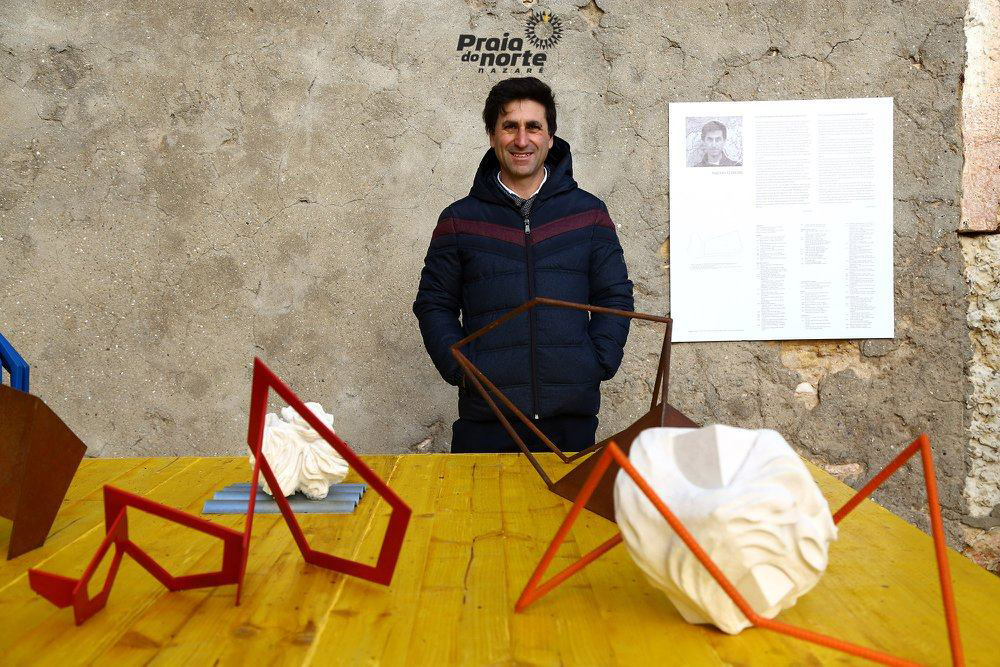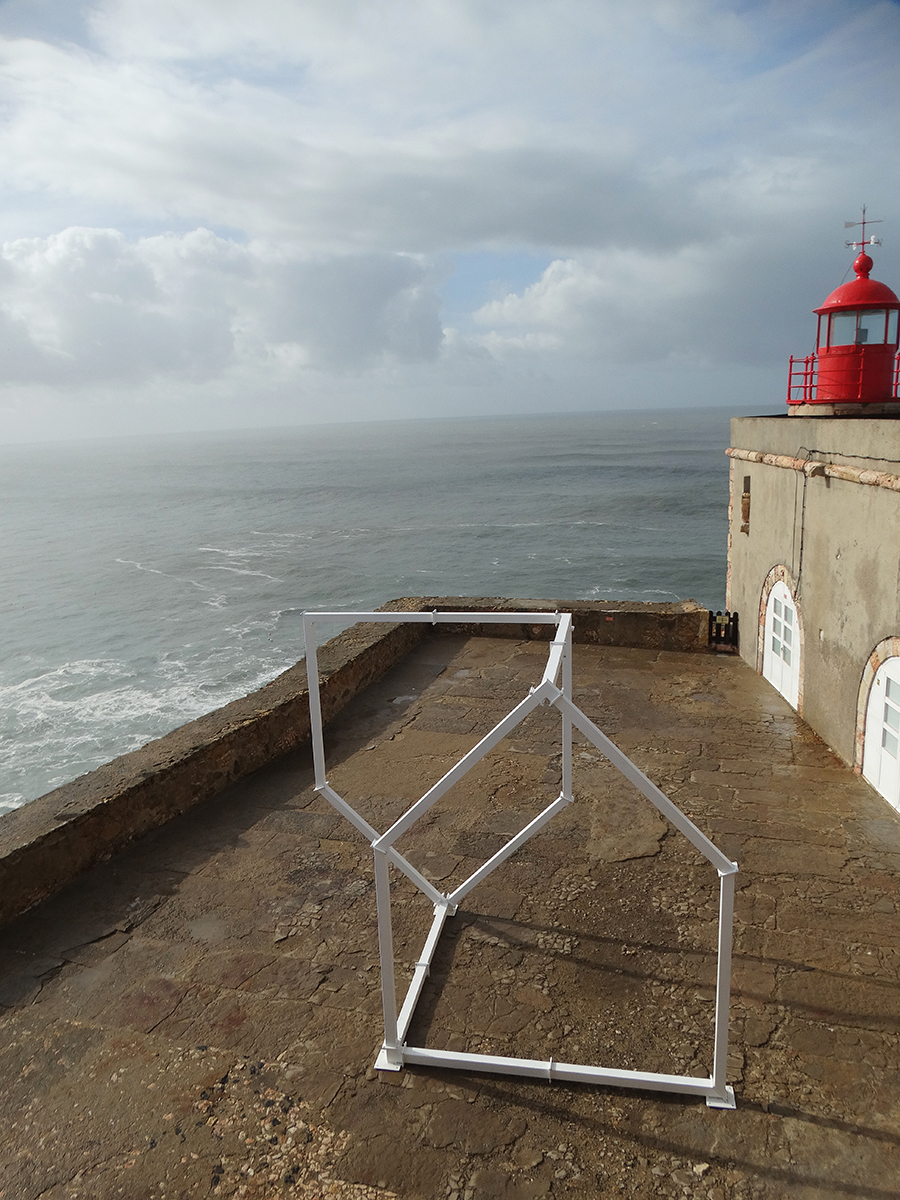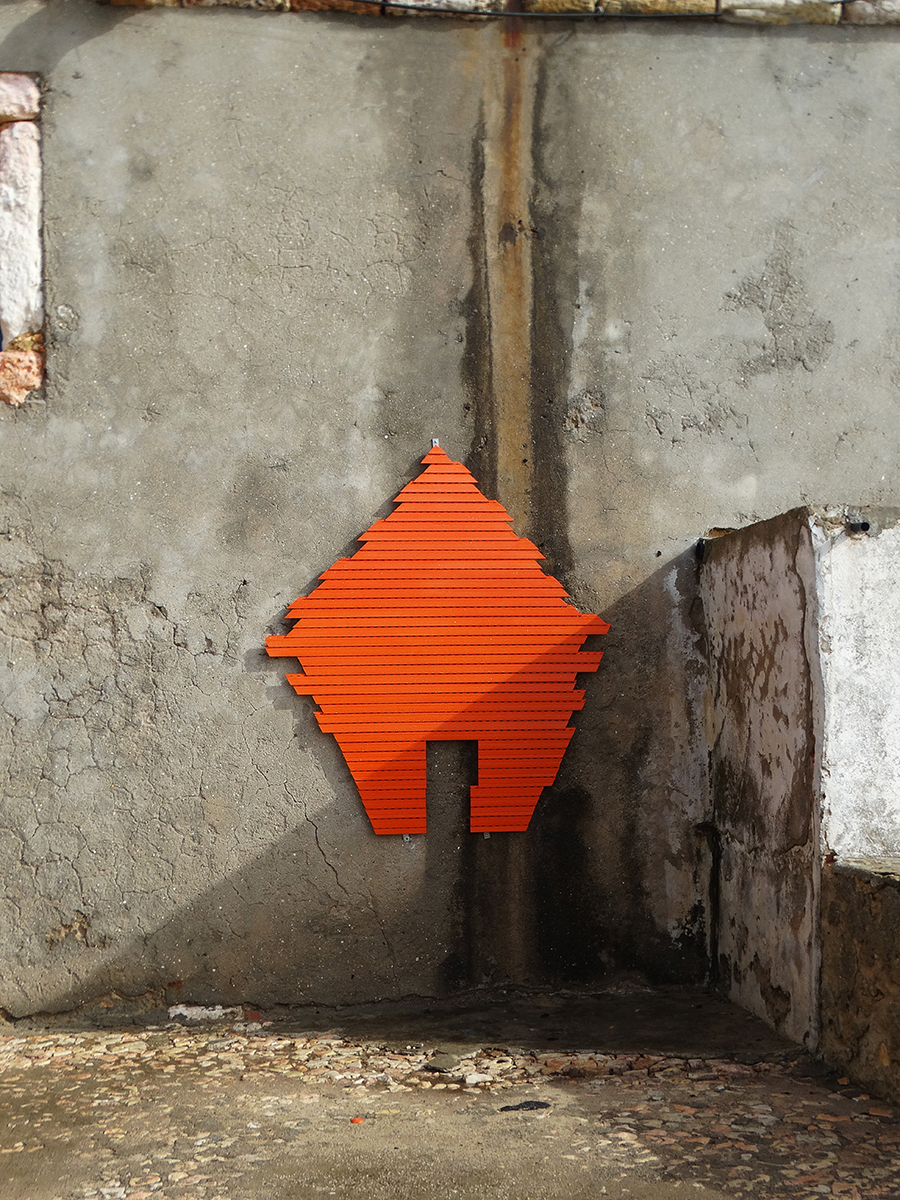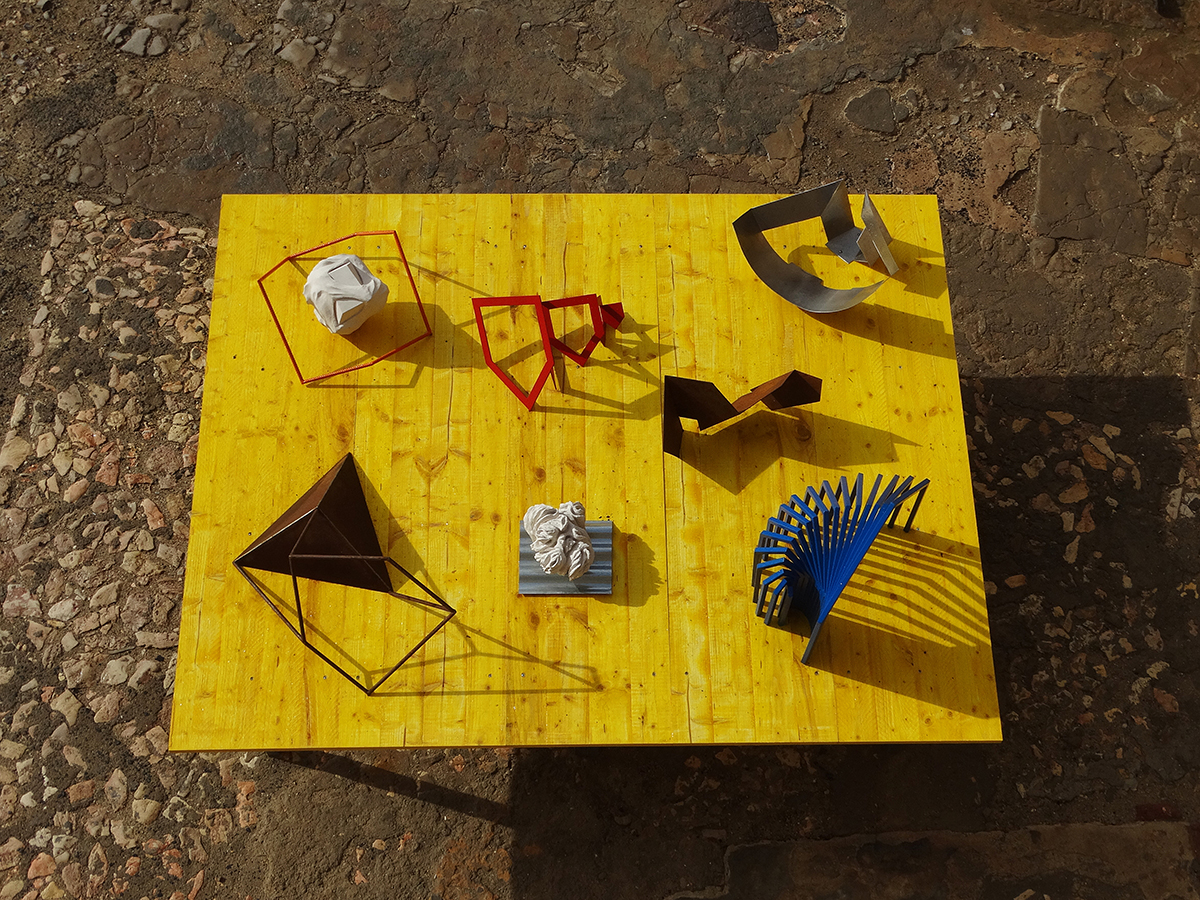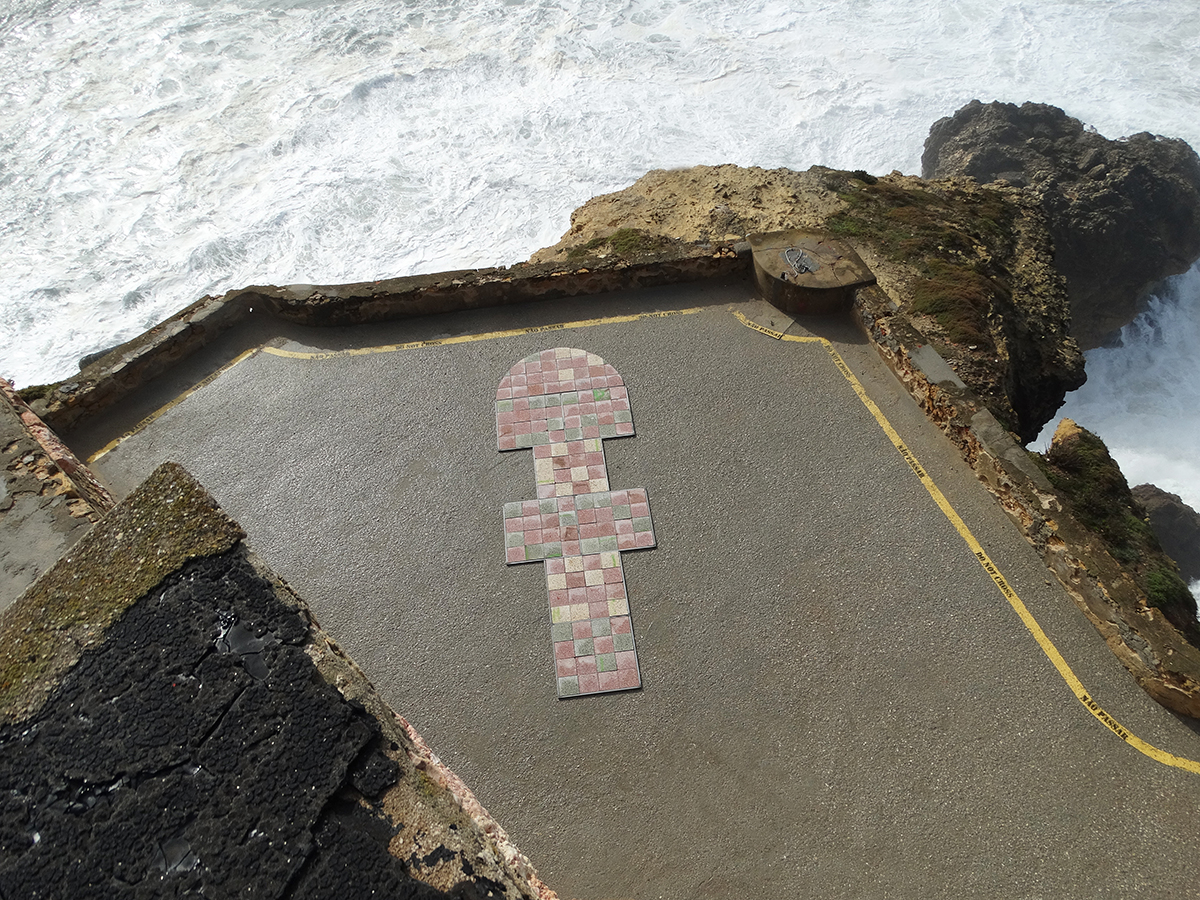 (EN)
Discovering space as an active determination of sculpture
Forty years ago, the public sculpture "Peines del Viento" (Combs of Wind), by the Basque sculptor Eduardo Chillida, was completed in the Basque city of San Sebastian, and can be visited until today in the bay of this Spanish city. It is a complex work because it productively works the space of transition between land, sea and air. "Combing the wind" is certainly a way of configuring poetically the space that surrounds us.
The Fort of São Miguel Arcanjo, in Sitio da Nazaré, is also a powerful place to relate to sculpture, because in it we can be touched by the massive presence of the earth, of the fort's architecture, the sea and the air. Thierry Ferreira knows well the spatial determinations of sculpture. He knows that no contemporary work lives without due attention to space in its relationship with the spectator and the object.
The exhibited works bring with them the multiple ways of conceiving three-dimensionality, from the sculptural conception that considers the forms to be seen from the outside, "like a certain number of surfaces defining a mass" (where the mass of the sculpture is the solid part of the sculpture, and the space, the inverse of the mass), to the conceptions that consider first the space and only later the mass. Or rather, considering the mass always in function of space, it ceases to see space as a negative, passive and empty instance, to see it deeply active, positive and full.
Thierry Ferreira made a journey mastering the techniques of the direct cut of the stone, later unfolded plans to the concrete space of experience and conviviality. The exhibition now presented at the Fort of São Miguel Arcanjo, in Sítio da Nazaré, for the demands that the place requires, will be a moment of plastic reflection on the various spatial natures, and to that extent, it is to be expected that the artist redefines the exposed objects over time, inviting everyone to a constant visit to this place of Nazaré.
Samuel Rama
(PT)
Descoberta do espaço como determinação ativa da escultura
Há quarenta anos era concluída na cidade basca de San Sebastian a intervenção pública de carater escultórico, "Peines del Viento" (Pentes do Vento), do escultor basco Eduardo Chillida, que ainda hoje pode ser visitada na baía desta cidade espanhola. Trata-se de uma obra complexa pois trabalha de forma produtiva o espaço de transição entre a terra, o mar e o ar. "Pentear o vento" é certamente uma forma de configurar poeticamente o espaço que nos envolve.
O Forte de São Miguel Arcanjo, no Sitio da Nazaré, é igualmente um lugar potente para relacionar com a escultura, pois nele podemos ser tocados pela presença maciça da terra, da arquitetura do forte, do mar e do ar. Thierry Ferreira conhece bem as determinações espaciais do escultórico, sabe que nenhuma obra contemporânea vive sem a devida atenção ao espaço na sua relação com o espetador e o objeto.
As obras expostas trazem consigo diversos modos de conceber a tridimensionalidade, desde a conceção escultórica que considera as formas para serem vistas de fora, "como um certo número de superfícies que definem uma massa", (onde a massa da escultura é a parte sólida da escultura, e o espaço, o inverso da massa), às conceções que consideram primeiro o espaço e só depois a massa. Ou melhor, ao considerar a massa sempre em função do espaço, deixa de ver o espaço como instância negativa, passiva e vazia, para o ver como profundamente ativo, positivo e cheio.
Thierry Ferreira fez um percurso ao sabor do domínio das técnicas do talhe direto da pedra, posteriormente desdobrou planos até ao espaço concreto de vivência e convivialidade. A exposição agora apresentada no Forte de São Miguel Arcanjo, no Sitio da Nazaré, pelas exigências que o lugar coloca, será um momento de reflexão plástica sobre as várias naturezas espaciais, e nessa medida, é de esperar que o artista redefina ao longo do tempo os objetos expostos, convidando todos a uma visita constante a este lugar da Nazaré.
Samuel Rama