project "IT IS NOT WATER, IT'S LIGHT" , was selected for the St. Petersburg International Festival of Light Art "Light Nights" 2018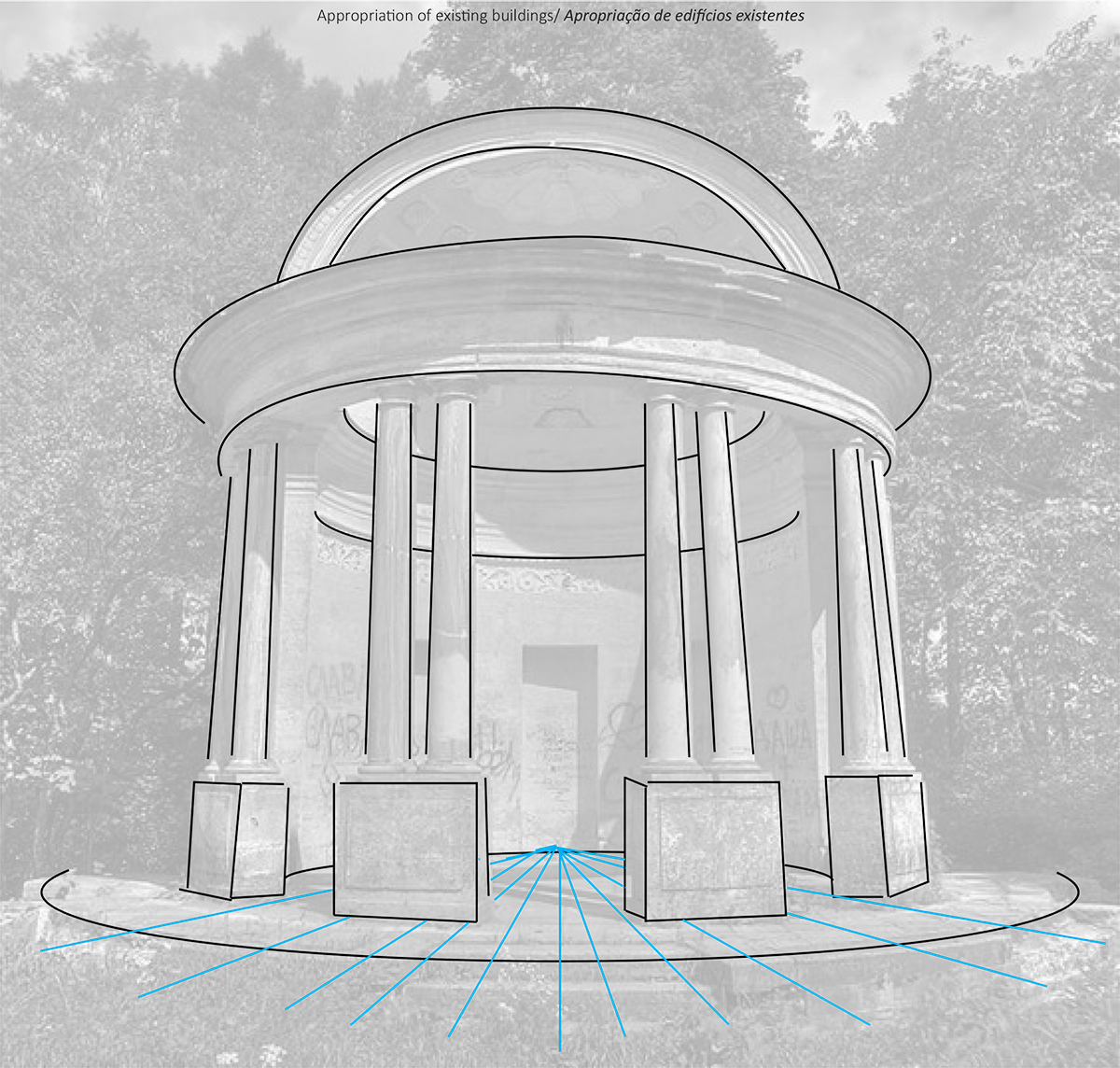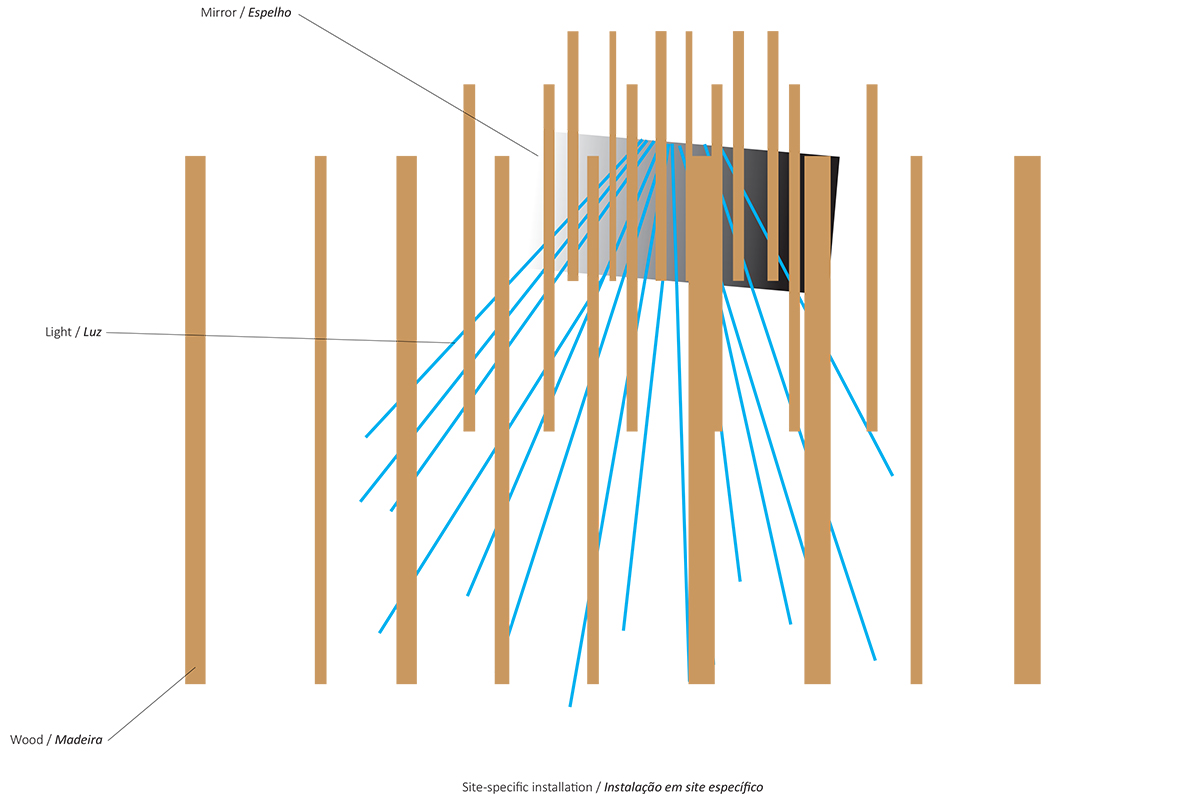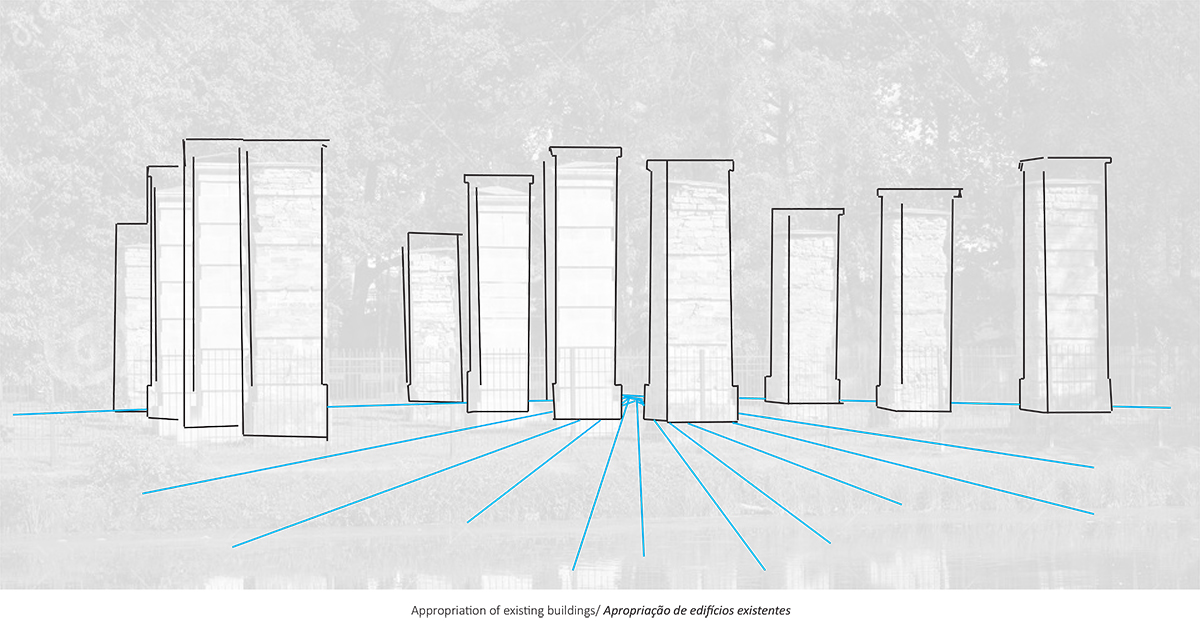 EN) IT IS NOT WATER, IT'S LIGHT – Projet
Cape Town, South Africa, will run out of water, this is inevitable. Now the question is, what will be the next city to dry?
In ancient times, when man had not yet walked upon the earth, the natural elements adjusted to each other, impelled by simple forces in a natural balance.
Today, we impose devastating and absurd forces on the world that threaten the balance of the ecosystem that has given birth to us.
The day will come, when water will be a mirage in the distance, intense light, which will eventually blind our eyes and dry the soul.
"It is not water, it's light" is an installation composed of a mirror of light, and a reflector element placed next to a building. This piece can be indoor or outdoor, it is easily adaptable to the configuration of the chosen site and has variable dimensions that may depend on the space of implementation and / or available budget.
This installation intends to activate the memory of the water that dwells in each one of us, and thus provoke a reflection from the ambiguities that the installation can provoke. "It is not water, it is light"!
(PT) NÃO É ÁGUA, É LUZ – Projecto
A cidade do Cabo, na África do sul, vai ficar sem água, isto é inevitável. Agora a questão é, qual será a próxima cidade a ficar seca?
Em tempos longínquos, quando o homem ainda não andava sobre a terra, os elementos naturais ajustavam-se uns aos outros, impelidos por forças simples num equilíbrio natural.
Hoje, impomos ao mundo forças devastadoras e absurdas que ameaçam o equilíbrio do ecossistema que nos deu á luz.
Virá o dia, em que a água, será uma miragem ao longe, luz intensa, que acabará por nos segar a vista e secar a alma.
"Não é água, é luz" é uma instalação composta por um espelho de luz , e um elemento refletor colocado junto a um edifício. Está peça pode ser indor ou outdoor, é facilmente adaptável a configuração do lugar escolhido e tem dimensões variáveis que podem depender do próprio espaço de implementação e/ou do orçamento disponível.
Esta instalação pretende de certa forma ativar a memória da água, que habita em cada um de nós, e assim provocar uma reflexão a partir da ambiguidades que pode provoca a instalação "Não é água, é luz"!
Saint-Petersburg international festival of light art "Lightnights in Gatchina" will be held on 10th and 11th of August, 2018
Saint-Petersburg international festival of light art "Lightnights in Gatchina" is a platform for uniting the best creative forces in creating the main event of the North-West region of Russia in the field of light art.
The festival is a kind of laboratory for the experiments of artists with new light technologies.
The festival will present a collection of light art objects created by masters of different directions: designers, light artists from theaters, stage designers, light designers, architects, engineers, developing innovative technologies, etc.
An artistic exposition of light installations will unfold on the territory of the Gatchina Park for two nights, and a multimedia light-and-video show will complete the festival.
The second international competition of light installations has been announced for beginner directors, light artists, engineers, motion and light designers. Finalists and the winner of the competition will be determined by an authoritative jury, and the audience will have to make their choice, the special prize will be given to the leader of the audience liking.
The festival will be attended by the French lighting artist Cathy Olive, who developed lighting solutions for many European public spaces, performances and museums. Kathy Olive became a mentor for the group of lighting designers and engineers, who participates of the joint educational project of the French Institute in Russia, the Gatchina Museum-Reserve, the New Media Laboratory of the New Stage of the Alexandrinsky Theater, the School of the Stage of the Performing Arts "Show Consulting" and the School of Light Design of ITMO University,.
The festival program will also feature a project from the festival LUX HELSINKI and other special international programs.
THE LIST OF PARTICIPANTS of International competition of light installations in the frameof the St. Petersburg

Angelova Lyubov (Minsk, Belarus)
Boeva Mariya (Himki, Russia)
Boykova Natalya (Saint-Petersburg, Russia)
Ferreira Thierry (Maiorga, Portugal)
Gorlanova Kseniya (Saint-Petersburg, Russia)
Ibragimova Kamilla (Kazan, Russia)
Klangjareonchai Theerawat (Berlin, Germany)
Kobyakova Mariya (Saint-Petersburg, Russia)
Kuznetsov Dmitriy (Saint-Petersburg, Russia)
Levicheva Svetlana (Samara, Russia)
Mangialardo Hermes (Kopertino, Italy)
Molodovskaya Valeriya (Saint-Petersburg, Russia)
Morozov Sergey (Moscow, Russia)
Pachezertseva Zhanna (Saint-Petersburg, Russia)
Panov Oleg (Saint-Petersburg, Russia)
Permyakov Viktor (Perm, Russia)
Poskrebyisheva Olga (Saint-Petersburg, Russia)
Roininen Anne (Helsinki, Finland)
Samarina Yuliya (Saint-Petersburg, Russia)
Savrasova Vasilisa (Saint-Petersburg, Russia)
Siebler Franz ( Berlin, Germany)
Sogoyan Miran (Moscow, Russia)
Tihonova Alina (Saint-Petersburg, Russia)
Treyel Ivan (Saint-Petersburg, Russia)
Tumanyan Artur (Moscow, Russia)
Vasileva Viktoriya (Saint-Petersburg, Russia)
Vogel Mingus (Amsterdam, Netherlands)
Zhigalev Sergey (Moscow, Russia)
Zimina Mariya, Merkushev Aleksey (Saint-Petersburg, Russia)