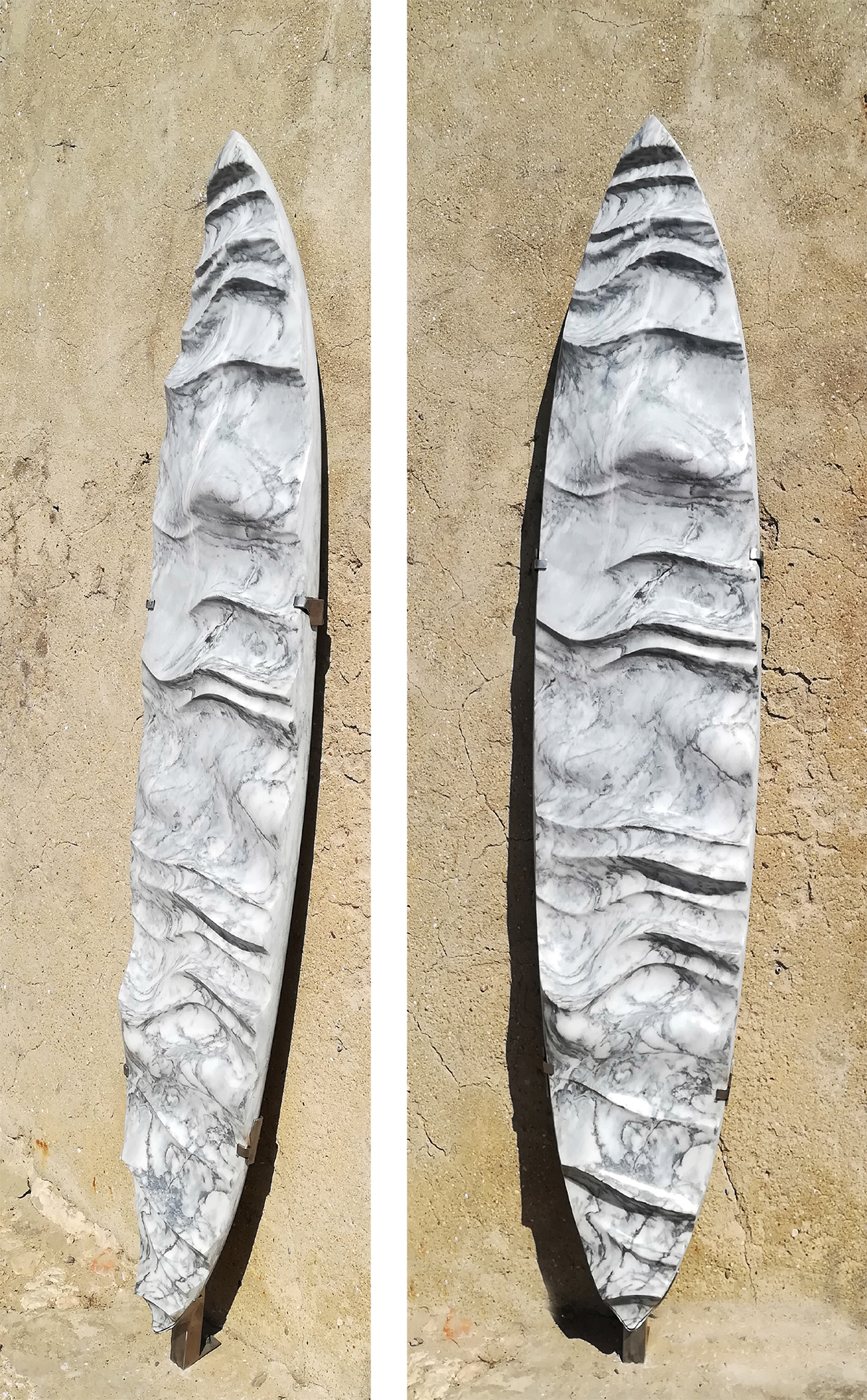 (EN)
Inspired by the beauty and grandeur of the Nazaré cannon, Power Waves is presented in the form of a surfboard touched by the strength of the waves. The pure forms, continuously repeated, assume diverse dimensions and become fluid lines, timeless and contemporary, carved in Pele de Tigre [Tiger Skin] Estremoz's Marble.
The limited production of 7 pieces gives an exclusivity intimately connected to surf, as this is the number that composes a set of waves.
All works are numbered from 1/7 to 7/7.
Artist: Thierry Ferreira
Conception: TID • Technology Innovation Design
Partner: Praia do Norte Nazaré
Dimensions: 250 x 55 x 15 cm / 98.5 x 21.6 x 6 in
(PT)
Inspirada na beleza e imponência do canhão da Nazaré, Power Waves apresenta-se num formato de uma prancha de surf tocada pela força das ondas. As formas puras, continuamente repetidas, assumem diversas dimensões e transformam-se em linhas fluídas, intemporais e contemporâneas, esculpidas em Mármore Estremoz Pele de Tigre.
A produção limitada de 7 peças confere uma exclusividade intimamente ligada ao surf, na medida em que este número corresponde às ondas que compõem um set.
Todas as obras são numeradas, de 1/7 a 7/7.
Artista: Thierry Ferreira
Conceção: TID • Technology Innovation Design
Parceiro: Praia do Norte Nazaré
Dimensões: 250 x 55 x 15 cm